EEG piece 2.0
telepathy & shared consciousness; noospheric exploration
I have been working with electroencephalographic (EEG) data for a number of years, during which time this work has continued to change and mature. This iteration of the EEG piece examines the premise that consciousness is a technology which can be shared and explored. We are currently developing a system which feedsback brainwave frequencies to participant/ performers using strobe lights (closed eye), audio, and vibration. Our intention is that this system will function similarly to an infinite mirror, in the sense of showing the participant a reflection of their own brain signals in real time. Reflection often leads to awareness. Awareness often leads to transformation...

EEG piece 1.6
AKA Music for Various Groups of Performers (After Lucier). The basic structure of the piece is a group improvised performance, which has been presented at festivals and conferences around the world at the intersection of music, art, and technology. Each performance meets and engages with local participants or other festival contributors, everyone has brainwaves. THe work explores the dynamics of interpersonal interaction and corollaries between brain signals and behaviour through improvised live performance, sonification and visualisation of live EEG data.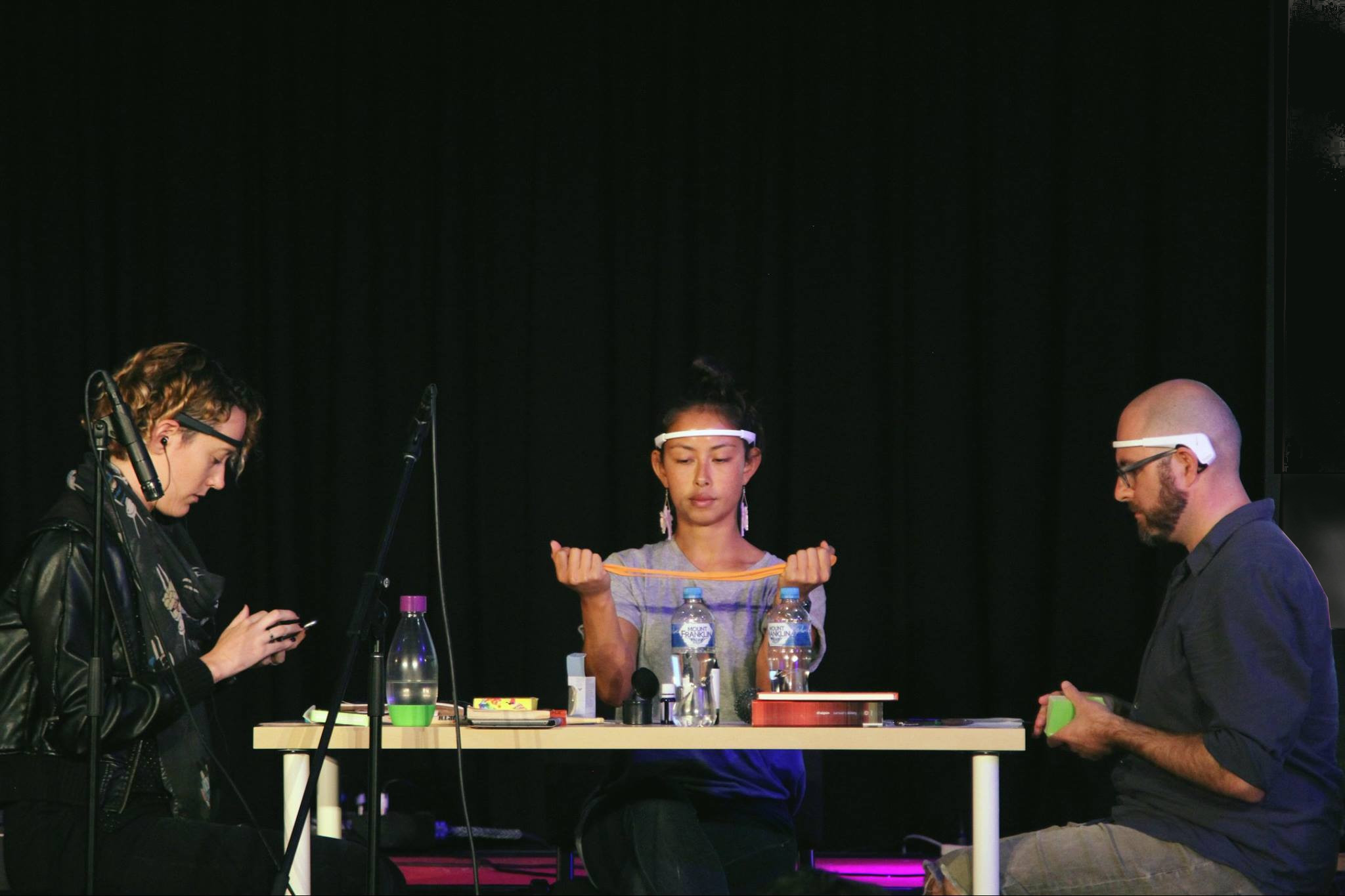 Urban Oracle
Untether the umbilical - Visit the Urban Oracle, for just a moment. Or as long as you like. Be present, no remote access here. Urban Oracle is not your papa's information nodule. Zhe is discrete. The Loardz and Laddeez don't want you to leave [login/cancel]. But why not sojourn... a quiet moment to reflect. Orchard Loardz, Numerous Numeral Laddeez, Counts of Countenances, and all those other Juking Dukes will take you back - (don't) despair they kneeaad you after all.
Take your time... Formulate your questions... and ask. All questions must take the form of a URL, for Universal Resources must be Located. Peh is Urbane and particular. Use your wurdz, string them together, no spaces of course (gaps leave room for daemons, don't break the circle). End it with a magic word. Seeking your fortune? .biz | Community concerns? .org | Casting wide? .net | media mogul? .tv | Everything is permitted? .com...
Now is time to DIVINE
((((oracle-listening)))
# Urban Oracle is a wifi hotspot, a sacred shrine of divination.
# A contemplation application. hacked together via network pranks, config tweaks and sudo shenanigans.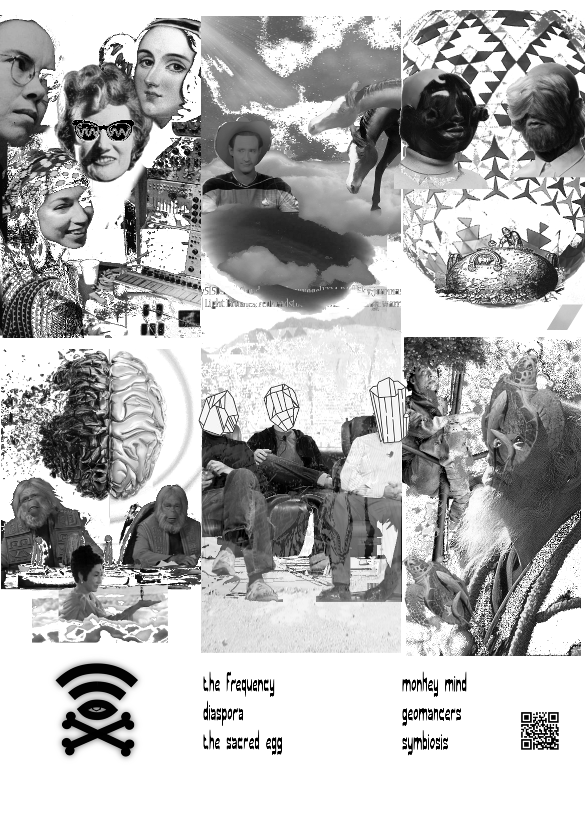 bio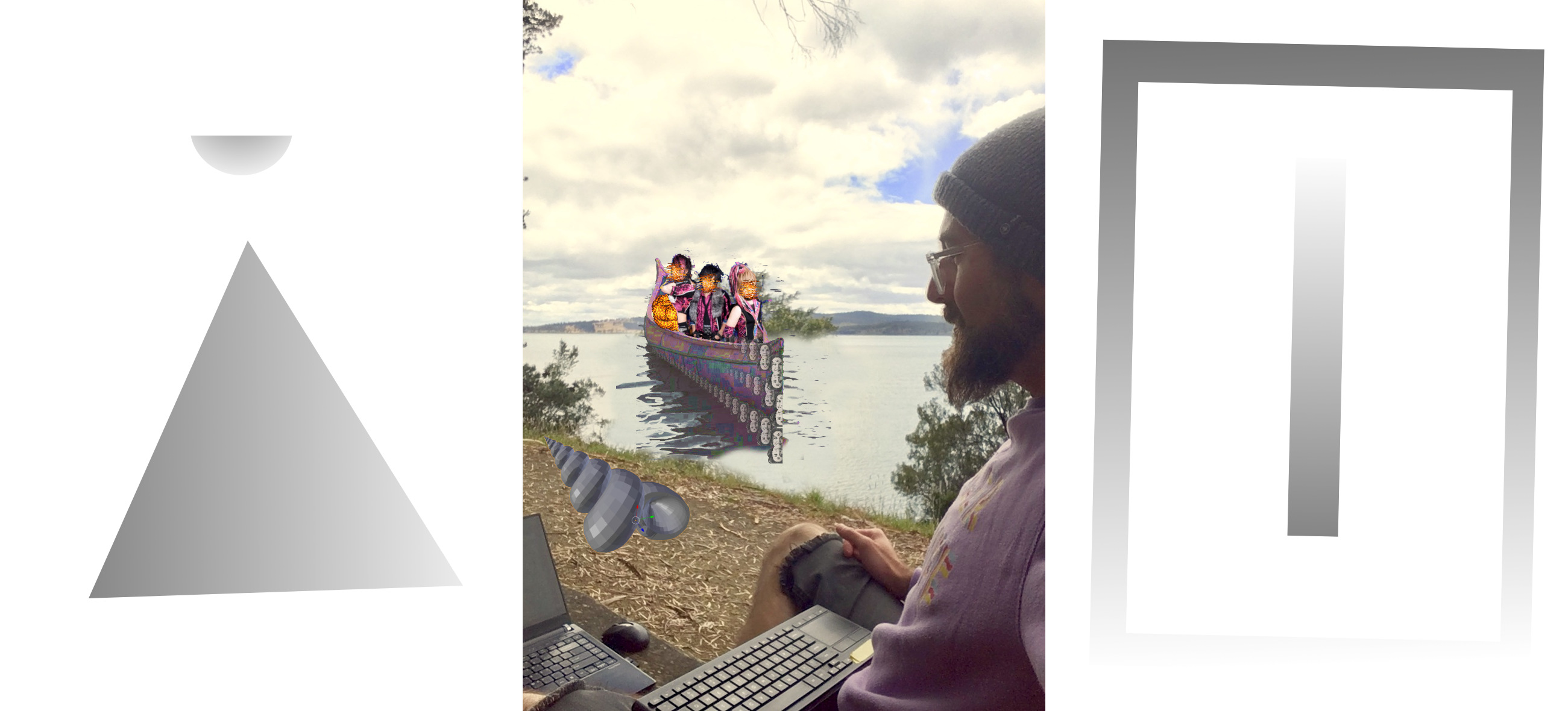 Richie Cyngler is an artist based in Hobart Tasmania, He explores subjectivity, consciousness, and the 'human project' through improvised performance, sound and interactivity. He is a solo practitioner and also frequently collaborates with other artists; using sound, light, open source software, hardware, circuitry, sensors, and space to produce audio-visual experiential performance and installation. Richie believes that consciousness is a technology in the early stages of development. His work is an investigation and exploration of these ideas.
Richie has performed and exhibited locally and internationally. His solo practice and collaborative work has been supported by a number of funding bodies, festivals, conferences and exhibitions both nationally and abroad. Selected recent works include; Urban Oracle installation and presentation, VVitchvvavve Syposium, Melbourne, sound and interactive design for Jill Orr's Listening performance work, the Unconformity, Queenstown, and his own Music for Various Groups of Performers (After Lucier), Microbites exhibition, Singapore.
He employs the hacker ethic in the development of creative Hackerspace communities and alternative education frameworks as founder of Undiscipline Lab at UTas and co-founder of Media Lab Melbourne. Richie holds bachelor degrees both Media Arts and Education and is currently completing his Master of Fine Arts at VCA.